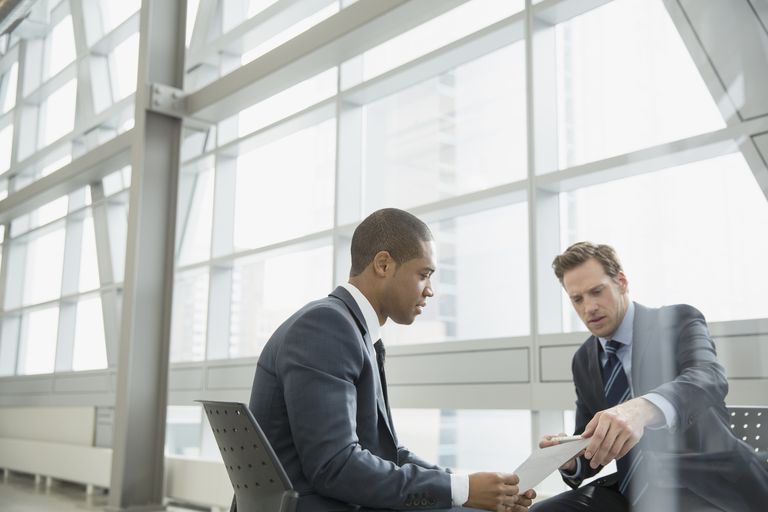 When To Turn Down a Job Offer
When does it make sense to turn down a job offer? Even if you're desperately seeking employment if you know the job isn't going to be a good fit it can make sense to decline the offer. It's better not to take the job in the first place than it is to have a job that doesn't work out a short time later. There are some circumstances, especially when you're in a difficult financial situation, where it may make sense to accept a position you don't really want.
Review online salary sites for survey data for similar jobs in your location.
However, don't give the initial salary too much weight as a factor in deciding on an offer, particularly if there is a definite pattern for salary increases over time and you will develop valuable skills in the job. Here's how to compare employee benefit packages.
Accepting the Offer
If you decide to accept the job offer, it's important to be sure that you are clear on the details including compensation (salary and benefits), work schedule, time off from work and your job responsibilities. You don't want to be like the job seeker who discovered the normal hours for the job he had already accepted were 50 hours a week, rather than the 40 he expected.
If you have any questions, the time to ask them is prior to accepting a job.
Declining the Offer
If you do decide to turn down an offer, it will be important to do so in the right way and at the right time. I recently heard about a person who got up and walked out in the middle of an interview saying this wasn't the job for him.
Common courtesy means being polite, even if you know you don't want the job. Plus, there may be other opportunities at the company which are a better fit. If you decline tactfully, you may have the opportunity to be considered for a different role.
Typically, it is best to take some time to consider an offer even if you are leaning towards turning it down. Write a polite letter expressing your gratitude for the opportunity to explore the job. If you found that the job didn't tap critical skills or interests, but the employer was impressive, you might inquire about other more suitable positions.
Similarly, there are times during an interview when it becomes clear that the job isn't right for you. If the company is appealing, but the job isn't, you could politely share your interest in other positions more in line with your strengths at the conclusion of your interview.
Read More: How to Decide if a Job is a Good Fit | What to Consider Before Accepting a Job Offer
Related Articles: How to Decline a Job Offer | How to Negotiate a Counter Offer | How to Turn Down a Job You Already Accepted