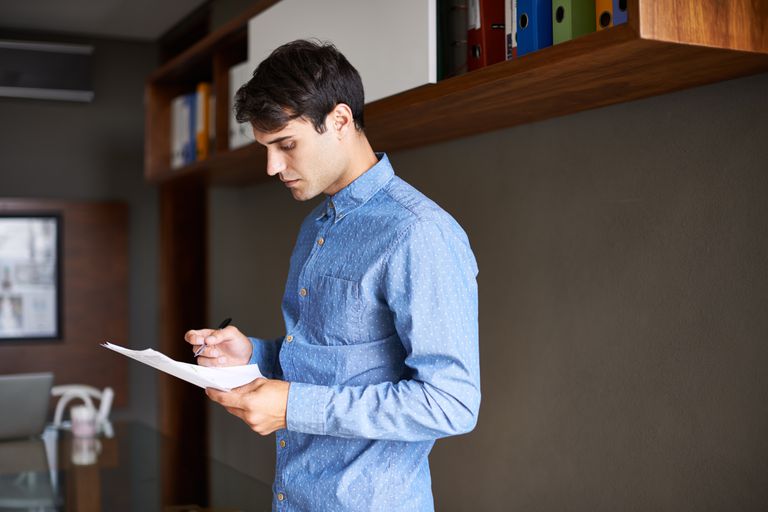 Sample Letter to Follow Up on a Job Application
It can be frustrating to send a job application and not hear back from the company. What can you do? You can either wait to hear back, or you can send a follow-up letter.
Read below for advice on how to write a follow-up letter, as well as a sample follow-up letter for a job application, and a template showing the format to use to write your own letters.
Advice on Writing a Follow-Up Letter
When sending a follow-up letter, remember that you are still trying to impress the employer.
I can be reached at (555) 555-5555 or jdoe@abcd.com. I look forward to hearing from you.
Thank you for your consideration.
Sincerely,
Signature (hard copy letter)
Jane Doe
Follow Up Letter Template
This template shows the format to use when writing your letter. Edit it to fit your personal circumstances.
Your Name
Your Address
Your City, State, Zip Code
Your Phone Number
Your Email
Date
Name
Title
Organization
Address
City, State, Zip Code
Dear Mr./Ms. Last Name:
Use the first paragraph to thank the interviewer for taking the time to meet with you. Mention your interest in the job and how enthusiastic you are about it.
The second paragraph of your follow-up letter should include the reasons why you are an excellent candidate for the job. List specific skills that relate to the job you interviewed for. The more detailed you are, the more the interviewer will know about your qualifications.
The third paragraph (optional) can be used to mention anything that you didn't bring up at the interview that you'd like the employer to know. This gives you another chance to make a good impression, especially if you remembered something you should have said after the interview.
In your closing paragraph, reiterate your appreciation for being considered for the job and let the interviewer know you are looking forward to hearing from him or her soon.
Sincerely,
Your Signature (for hard copy letter)
Sample Cover Letters
Cover letter samples to send with your resume when applying for a job.
How to Follow Up
How to Follow Up
Follow Up Letter Samples