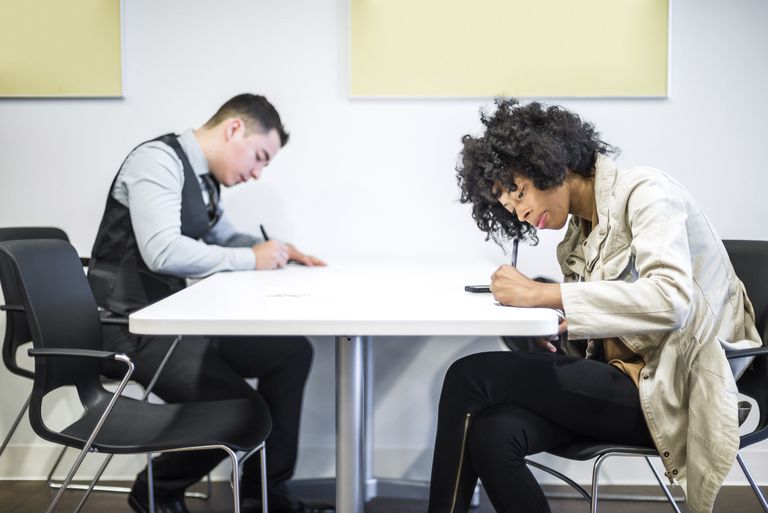 List of Questions Asked on a Job Application
Job applications take many different forms and include a wide range of questions, depending on the position. Employers will often use an application for part-time, entry-level, and blue collar jobs as a method of screening applicants to select those they want to interview.
For more professional jobs, an application may be required in addition to a resume and cover letter. Having every candidate complete a job application provides the employer with consistent information for each person in the applicant pool.
Follow instructions precisely. Read and review the entire application first before you fill it out, and then do so legibly. Consider the application as a reflection of your work ethic. Don't leave any questions blank (write "N/A" for answers that aren't applicable) and don't write "see resume" instead of answering the question. For online applications, check for typos before you submit it.
Shape your answers to fit the job. Avoid writing a laundry list of your education and experience and instead offer details about skills and accomplishments rather than a summary of duties. Draw on your history of work, school, extracurricular activities, and volunteer work. Try to craft an application that sets you apart and details why you're not only qualified but bring uniqueness to the role.
List references. Provide professional references, if you have them.
If you don't have a long work history, include character references in addition to or instead of past employers. If your work history is more robust, choose references who can attest to your skills and accomplishments.
Avoid specifying salary requirements. Employers often use this question to screen applications, and you don't want the door to close before getting an interview. The best answer is "negotiable" or "open."
Review Examples: Job Application Form Samples