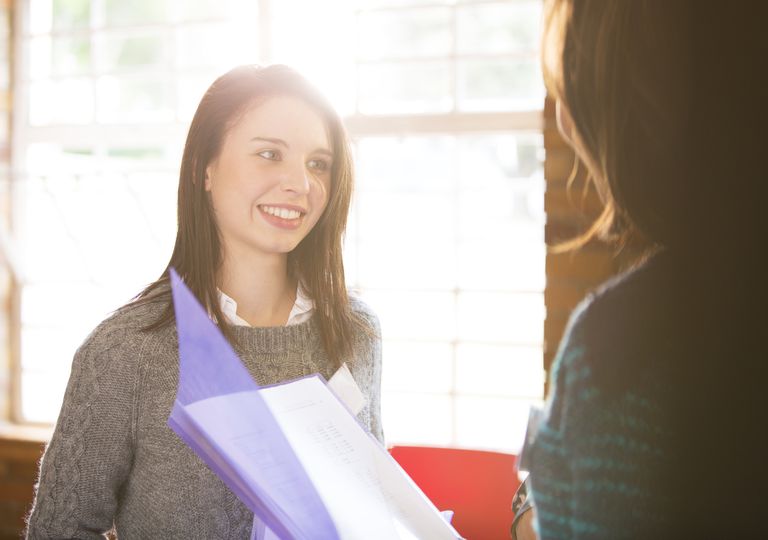 How to List a GED on Your Resume and Job Applications
Many students who don't finish high school take the GED tests and receive a GED diploma or certificate. GED is the acronym for the General Educational Development Tests which are high school equivalency tests.
What is a GED?
What is a GED? A General Education Diploma (or certificate) is a series of tests for inpiduals who have not graduated from high school. The tests measure proficiency in science, mathematics, social studies, reading, and writing at the high school level.
Use this format for any other special GED equivalency: begin with the appropriate abbreviation and spell out all the words inside a set of parenthesis.
Education

CHSPE Certificate (Certificate of Proficiency from the State of California)
What Is the Value of a GED?
Why is it important to get your GED if you didn't graduate from high school? A GED will give you a certificate that counts as a high school diploma. It is your path to more options as you join or continue in the workforce.
Many employers seek applicants with at least a high school diploma or GED, even for entry-level positions.
Apprenticeship programs typically require apprentices to have graduated high school or to have a GED to be considered for the program.
Most colleges require applicants to have a GED or a high school diploma.
Without a GED or high school diploma, it will be difficult to find decent employment.
It's especially hard when unemployment is high and there is a lot of competition for the jobs that are available.
GED vs. High School Diploma
According to the American Council on Education, about 96% of U.S. employers accept the GED credential as equal to a traditional high school diploma. In general, most employers in private industry and government, as well as admissions offices in colleges and universities accept a GED certificate or diploma as they would a high school diploma. You can join the military with a GED, but the requirements are more stringent than for candidates who have graduated from high school.
That's why it's important to list your GED on your resume if you haven't attended college. It shows the employer that you have the same credentials as a high school graduate.
Suggested Reading: Outline to Use to Create a Resume | How to Write a Resume | What is Equivalent Experience?