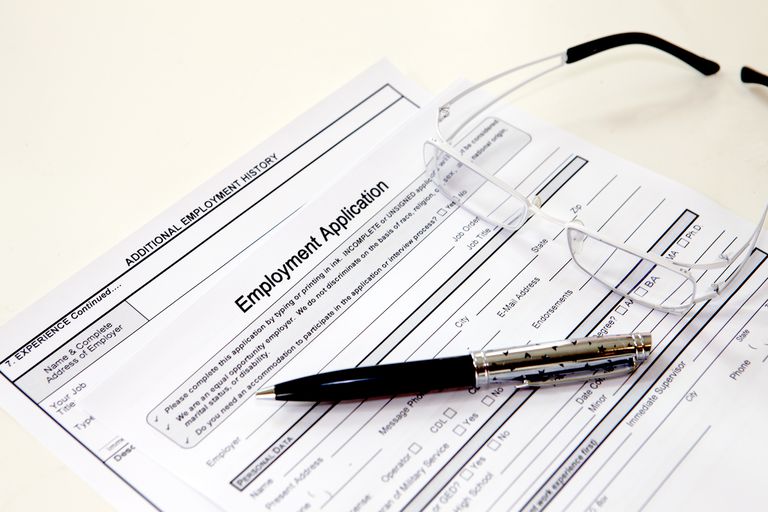 Sample Employment Application Forms
Are you a first-time job seeker who is wondering about the questions you will be asked on an employment application form? Or, has it been several years since you have had to apply for a new position? These sample jobs applications will give you an idea of the information you will need in order to fill out applications for employment. Review them closely, then download a copy, print, and fill it out so that you will know what information you need to have ready to apply for jobs.
Certifications
Skills and qualifications
Grade Point Average (G.P.A.), if this was above 3.50
Extracurricular activities where you held a leadership role
Honor societies
Employment History Required
Employer
Address, phone, email
Supervisor
Job title and responsibilities
Salary
Starting and ending dates of employment (month, day, and year)
Reason for leaving
Permission to contact previous employer
References 
Name
Job title
Company
Address, phone, email
Sample Employment Application Forms
Sample Employment Application Form
Sample Employment Certificate
Sample Job Application Form
Sample Part-Time Job Application
Printable Job Application
Retail Job Application Sample
Government Job Application (OF612)
Walmart Job Application
More Job Application Samples
More Types of Job Applications
Email Applications
Online Applications
In-Person Applications
Job Application Letter Examples
Part-Time Job Applications
Resume Applications
How to Complete a Job Application
By making the effort to compile all of information you'll need for job applications ahead of time, you'll find that the process of filling out numerous traditional or online applications will become much less onerous. Good luck with your job search!