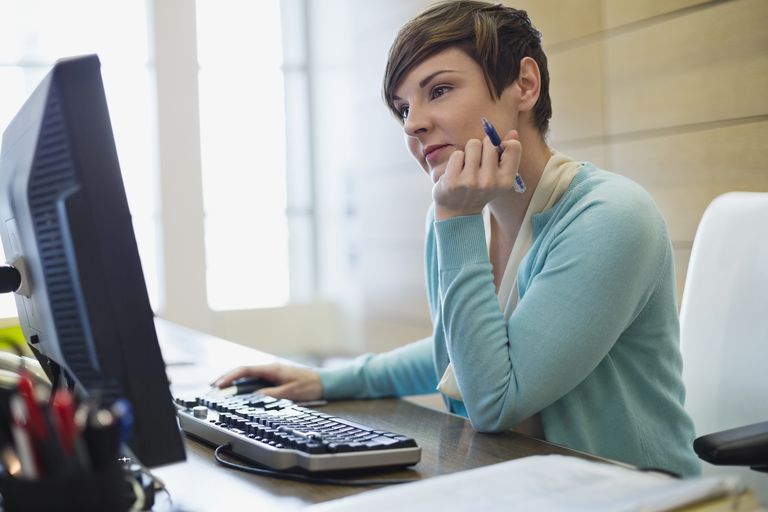 Sample Cover Letter for Job Application With Writing Tips
The following is an example of a letter of application sent with a resume to apply for a job. Use this example as a guideline when writing your own job application cover letters. Also see below for an example a job application letter sent by email and tips for what to include and how to write a letter to apply for a job.
Your job application letter is an opportunity to highlight your most relevant qualifications and experiences, enhancing your resume, and increasing your chances of being called for an interview.
I worked closely with healthcare professionals and medical editors to help them provide the best possible information to a consumer audience of patients. Also, I helped physicians learn to utilize their medical content to write user-friendly, readily comprehensible text.
Experience has taught me how to build strong relationships with all departments at an organization. I have the ability to work within a team as well as cross-team. I can work with web engineers to resolve technical issues and implement technical enhancements, work with the development department to implement design and functional enhancements, and monitor site statistics and conduct search engine optimization.
Thank you for your consideration.
Signature (hard copy letter)
FirstName LastName
Tips for Writing a Strong Application Letter 
Follow these strategies to write a strong letter: 
Get off to a direct start: In your first paragraph, explain simply why you are writing. Mention the job title and company name, and also where you came across the job listing. While you can also briefly mention why you are a strong candidate, this section should be short and to-the-point. 
Offer something different than what's in your resume: It's rare to send an application letter without also sending a resume. Your application letter, therefore, doesn't have to duplicate your resume. Your language can be a bit more personal than in resume bullet points — you can tell a narrative about your work experience and career. 
Make a good case. Your first goal with this letter is to move on to the next step: an interview. Your overarching goal, of course, is to get a job offer. Use your application letter to further both of these causes. Offer details about your experience and background that show why you are a good candidate. How have other jobs prepared you for the position? What would you bring to the position, and to the company?  Use this space to emphasize your strengths. 
Close with all the important details. Include a thank you at the end of your letter. You can also share your contact information. If you'd like, mention how you will follow up.   
How to Send an Email Application Letter
If you're sending your cover letter via email, list your name and the job title in the subject line of the email message. Include your contact information in your email signature, but don't list the employer's contact information. Skip the date, and start your email message with the salutation. Here's an example of a formatted email cover letter.
How to Send an Email Cover Letter
How to Apply for Jobs via Email
How to Write a Job Application Letter
Here's how to write a letter of application for a job, including what should be included in the letter, choosing a font size and style, and letter spacing and formatting.
From :Sample Cover Letter for Job Application With Writing Tips