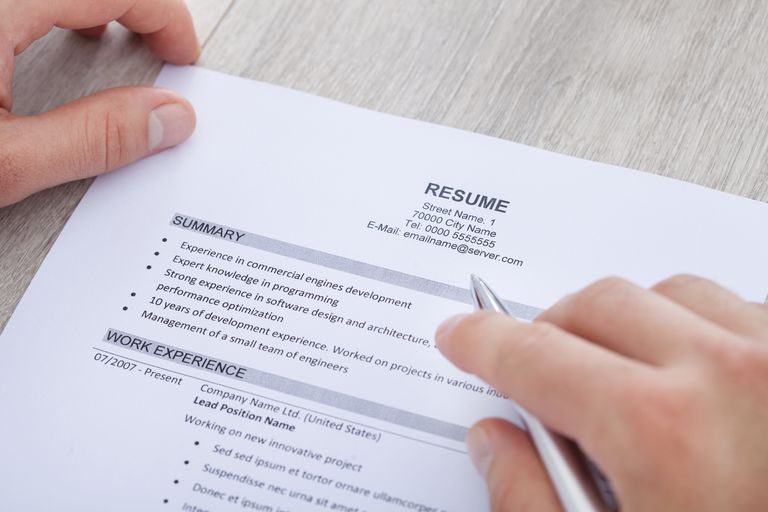 How to Select the File Format for Your Resume
It is often the last thing you think about when writing a resume, but the file format you select for your resume is extremely important. If you send your resume in a format that is impossible or simply difficult for the employer to open, he or she may toss out your application.
How to Select the File Format for Your Resume
According to employer surveys, 99 percent of employers want a .doc (a Microsoft Word file) or a PDF file of your resume.
It's possible that some of your careful formatting will not show up correctly if hiring mangers use a different operating system. That's not the case with PDF documents. 
If you are sending a resume directly to a contact or hiring manager through email, a PDF is often your best option. For resumes submitted through an application system, follow the directions specified. 
To save a document as a PDF, go to "File" and "Save As" in Microsoft Word. In the box that opens up, select "PDF" from the "Format" drop-down menu. 
To save a Google Doc as a PDF, go to "File," and then select "Download As" and choose "PDF Document." 
Naming Your Resume
Whatever format you choose, make sure the title of the resume file is clear and straightforward for the employer. Unless the job application advises otherwise, use your name as part of the file name (i.e. JaneDoeResumed.doc.), not simply the word "Resume." Here's more information on how to name your resume.
Don't Give The Employer Extra Work
The goal is to make it as easy as possible for the employer to open your resume and learn about your qualifications. Therefore, follow directions carefully, and keep your format and resume title as straightforward as possible. 
More About Resume Writing: How to Build a Resume in 7 Easy Steps