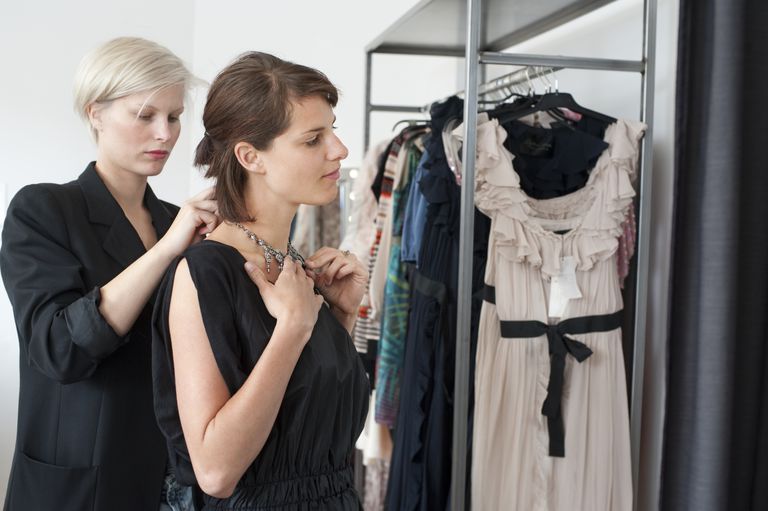 Retail Job Titles and Descriptions
If you are looking for a job in the retail industry, you should learn the job titles you can expect to see in listings. Retail means selling to the public. It can be a storefront, office, or online business. The business might consist of a single person with no employees, or it might be a small company where several employees each take on multiple roles. Or, it might be a large store or chain of stores with multiple departments and specialized positions.
In others, these positions are separate, but the customer service representative still has greater authority because they are empowered to handle agitated customers. None of these job titles are management, however.
Management Roles
In a small business, the manager might simply be the owner. In a large business, particularly one with multiple locations, there might be several layers of management. A department manager might actually be a team leader with an impressive title, the head of a department, but not part of management in a technical sense. Sales managers are true managers, responsible for training the sales team, setting goals and quotas, and making related decisions.
A store manager is responsible for an entire location in a chain, while a regional manager is responsible for several locations in a chain.
Depending on the company structure, there may be other managerial positions. At each level, each manager may have one or more assistant managers. These positions seldom involve any customer contact. Some managers rarely even speak to entry-level associates. But an awareness of the principles of sales is still important background for these positions.
More Retail Job Titles
Area Manager
Assistant Buyer
Assistant Merchandise Manager
Assistant Store Manager
Associate Merchandise Buyer
Associate Product Manager
Automotive Parts Counter Person
Automotive Product Specialist
Automotive Sales Manager
Automotive Sales Manager
Bilingual Retail Sales Representative
Buyer
Buyer – Fashion
Buyer – Fashion – Clothing
Buyer of Cosmetics
Buyer of Girls Apparel
Cashier
Copywriter
Customer Service Assistant
Customer Service Manager
Customer Service Representative
Delivery/Bulk Merchandiser
Delivery Merchandiser Trainee
Department Manager
Director of Merchandise Planning and Allocation
Display Assistant
Display Manager
Display Merchandiser
District Sales Manager
Divisional Manager
Executive Merchandise Trainee
Floor Area Manager
Floor Leader
Floor Manager
Footwear Buyer
General Manager
Global Logistics Supervisor
Graphic Designer
Image Editor
In Store Assistant Branch Manger
Inventory Associate
Inventory Taker
Inventory Manager
Junior Art Director
Loss Prevention Specialist
Manager of Retail Strategy Communications and Processes
Meat Manager
Merchandise Analyst
Merchandise Buyer
Merchandise Manager
Merchandise Manager
Merchandise Planner
Merchandise Supervisor
Order Entry/Processor
Order Filler
Order Picker
Paint Specialist
Product Demonstrator
Procurement Specialist
Promotions Coordinator
Regional Manager
Retail Administration Analyst
Retail Associate Store Manager
Retail Buyer 
Retail Customer Service Associate
Retail Food Service Manager
Retail Leadership Development Program
Retail Management Trainee
Retail Marketing Specialist
Retail Personal Banker
Retail Sales Associate: Retail Sales Worker, Sales Clerks, Retail Clerks, Salespeople
Retail Sales Associate/Photographer
Retail Sales Consultant
Retail Sales Representative
Retail Security Officer
Retail Trainee
Retail Team Leader
Sales Associate, Salesperson, Sales Worker
Sales Manager
Senior Art Director
Service Supervisor
Stock Clerk
Stocker/Placer
Store Manager
Supervisor
Team Leader
Visual Merchandiser
Warehouse Associate – Material Handler
Warehouse Manager
Wine Sales, Cashiers and Stock Associates
Related Articles: How to Get a Retail Job | List of Retail Skills | Retail Job Interviews | Top 10 Best Hoay Retail Jobs
Lists of Job Titles
See more information on job titles and a list of job titles for a variety of occupations.