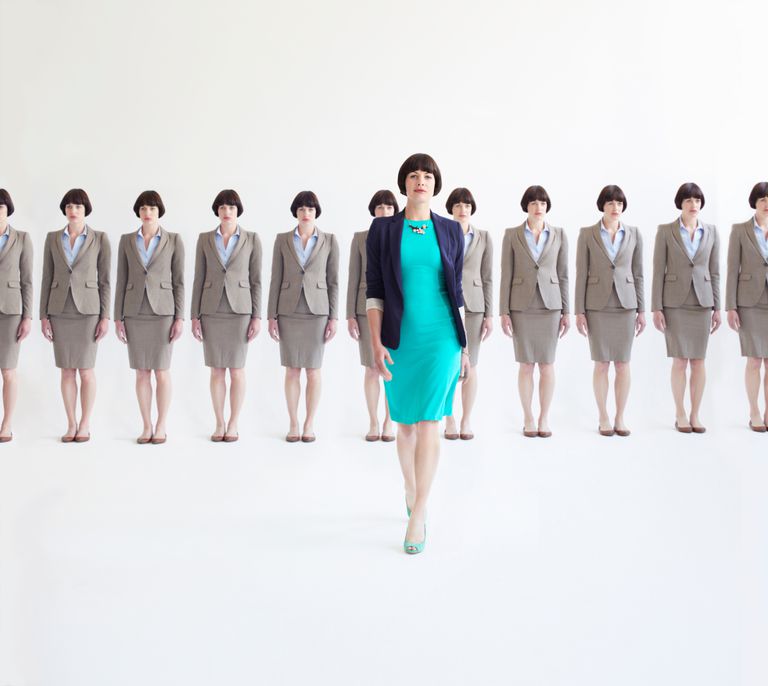 List of Strengths for Resumes, Cover Letters, and Interviews
When you're job searching, employers will be looking for evidence that you possess the right strengths to get the job done as they screen your resumes, cover letters, and job applications. Your will also be asked questions aimed at uncovering your strengths during job interviews.  
Therefore, it is a good idea to have a list of strengths, and a list of weaknesses, ready to share with the hiring manager.
List of Strengths for Resumes, Cover Letters and Interviews
A – C
Accuracy
Analytics
Adapting to changing circumstances
Assessing employee needs
Assessing outcomes
Assessing the needs and preferences of customers
Attention to detail
Business storytelling
Calming agitated clients
Clearly conveying features and benefits products/services
Closing sales
Collabrating effectively with business partners
Composing engaging copy for websites
Conducting statistical analysis
Consistently meeting deadlines
Creating clean computer programs in the latest languages
Creating compelling presentation slides
Creative thinking
Creativity 
Critical thinking
Cultivating Team Orientation Among Staff
D – K
Debugging computer programs
Decision making
Dedicated
Dependability
Designing innovative products
Designing training programs
Detail oriented
Determination
Diagnosing mechanical malfunctions
Drawing consensus on group goals
Driving traffic to websites
Effectively managing multiple projects simultaneously
Efficiency
Enduring adverse conditions
Enthusiastic
Establishing a quick rapport with clients
Establishing standards and processes which enhance quality
Facilitating productive meetings
Facility for learning the latest computer technology
Flexibility
Focused
Friendly and engaging personality
Generating positive patient satisfaction scores
Good judgment
High achiever
Identifying wasteful expenditures
Innovation
Inspirational
Interpersonal
Interviewing job candidates
L – R
Leadership
Learning from failures
Likeability
Listening
Logical thinking
Making conversation with strangers
Management
Managing difficult people
Mentoring staff
Motivated
Motivating staff
Negotiation
Networking to generate leads
Nonverbal communication
Open minded
Optimistic
Organizational
Organizing successful events
People skills
Persuasive
Positive attitude
Prioritizing competing demands
Problem solving
Product knowledge
Professional
Providing constrictive criticism
Public speaking
Recovering quickly from setbacks
Resolving conflicts among staff
Resolving customer complaints  
Respectful
Responding favorably to constructive criticism
Responsibility
Results driven
Retaining star employees
S – Z
Selecting highly productive employees
Sense of humor
Solution oriented
Solving complex problems
Strategic planning
Streamlining processes
Strong work ethic
Successful
Success driven
Tact and diplomacy
Teamwork
Terminating underperforming employees
Upgrading the productivity of underperforming employees
Working quickly
Writing press releases which resulted in media coverage
Examples of Weaknesses
The interviewer will want to know about your weaknesses as well as your strengths. Be prepared to mention some weaknesses during job interviews. However, be careful that what you mention doesn't exclude you for consideration from the job. Here are examples of weaknesses to mention in job interviews.
Skills Lists: Employment Skills Listed by Job | Lists of Skills for Resumes | Top Skills Employers Seek in Job Applicants
Related Articles: Strengths and Weaknesses Interview Questions | How to Answer Interview Questions About Your Strengths | How to Answer Interview Questions About Skills
From :List of Strengths for Resumes, Cover Letters, and Interviews