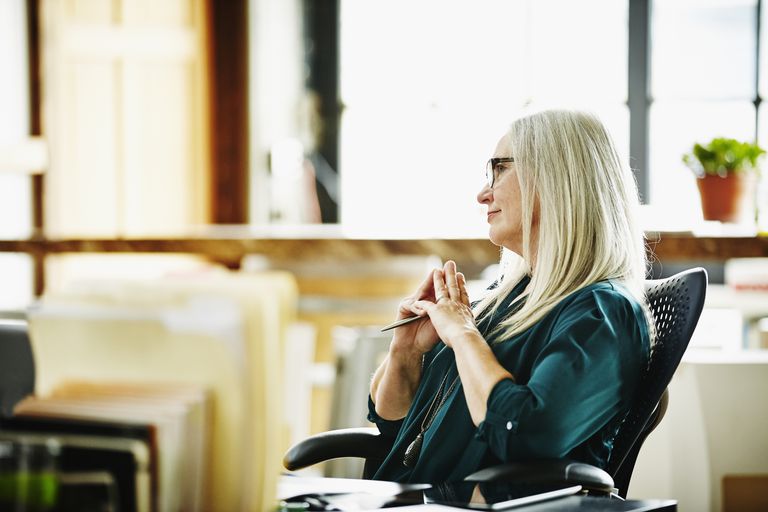 Conceptual Skills List and Examples
Conceptual skills help employees "see the forest through the trees," as the saying goes. These skills help you see how all the parts of an organization work together to achieve the organization's goals. People with conceptual skills are creative, and can work through abstract concepts and ideas.
Conceptual skills are extremely important for leadership positions, particularly upper- and middle-management jobs.
This involves thinking "outside of the box" — they must consider how all the departments within an organization work together, and how they can work to solve a particular problem.
Leadership
Someone with conceptual skills also has strong leadership skills. She needs to convince employees and employers to follow her vision for the company. She needs to inspire others to trust and follow her, and that takes strong leadership.
Problem Solving
Once an employee analyzes a situation and identifies a problem, he or she then has to decide how to solve that problem. People with conceptual skills are good at solving problems, and making strong, swift decisions that will yield results.
Examples of Conceptual Skills
A – D
Able to ignore extraneous information
Abstract thinking
Analytical
Analyze and diagnose complex situations
Break down a project into manageable pieces
Broad thinking
Cognitive abilities
Committed to achieving company goals
Communication
Contextualize problems
Creative thinking
Critical thinking
Decision making
Define strategies for reaching goals
Delegation
Diagnose problems within the company
E – O
Effectively communicate strategy
Examine complex issues
Execute solutions
Formulate effective course of action
Formulate ideas
Formulate processes
Implement thinking
Innovation
Intuitive thinking
Interrelational
Leadership
Logical thinking
Management
Motivation
Multitasking
Organization
P – Z
Predict the future of the business or department
Presentation
Prioritization
Problem solving
Question the connection between new initiatives and the strategic plan
Recognize opportunities for improvement
Resolve industry problems
See the key elements in any situation
Select important information from large amounts of data
Stability
Strategic planning
Task direction
Task implementation
Team building
Understand relationships between departments
Understand relationships between ideas, concepts, and patterns
Understand the organization's business model
Verbal communication
Vision
Visualize the company as a whole
Read More: Business Skills List | Research Skills List | Strategic Planning Skills List | Employment Skills Listed by Job
Related Articles: Soft vs. Hard Skills | How to Include Keywords in Your Resume | List of Keywords for Resumes and Cover Letters | Skills and Abilities | Resume Skills Lists