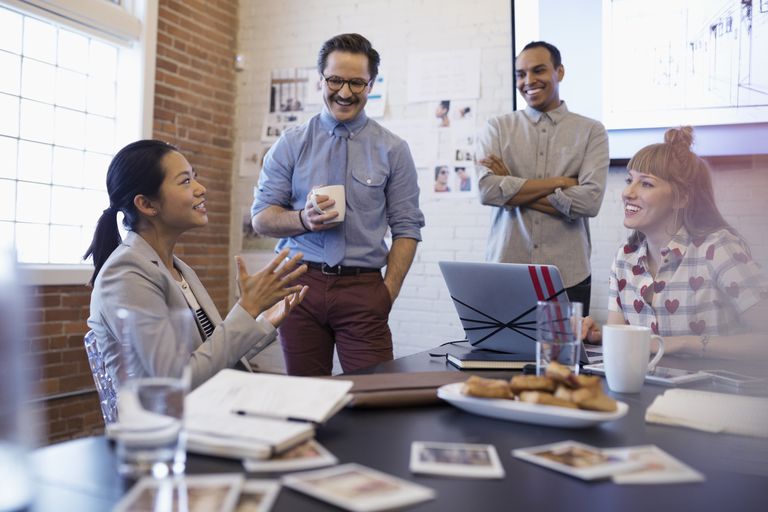 Top 5 Employability Skills
Employability skills are the core skills and traits that are needed in nearly every job. These are the general skills that make someone "employable." Hiring managers almost always look for employees with these skills.
Employability skills are sometimes called foundational skills or job-readiness skills. They are soft skills that allow you to work well with others, apply knowledge to solve problems, and fit into any work environment.
Companies want employees who understand and follow company rules, are honest and trustworthy, and act professionally and responsibly.
Information Technology (IT) Knowledge
While most employability skills are soft skills, IT is a hard skill that is increasingly required in almost every job. While jobs in the field of IT (such as computer programmers) require extensive IT knowledge, every job requires a little bit of experience with information technology. Employers want job candidates who can use common programs like Microsoft Office, especially Word and Excel. Any other IT experience is almost always considered a plus.
Employability Skills List
Below is a detailed list of employability skills, including the ones described above.
A – D
Adaptable
Adheres to deadlines
Aligned with goals of company
Analytical
Applied knowledge
Attention to detail
Collabrative
Communication
Computing
Confidence
Conflict resolution
Creativity
Critical thinking
Dependability
Digital knowledge
E – O
Efficient
Effort
Empathy
Enterprise
Ethical
Flexibility
Friendly
Goal oriented
Honest
Independence
Information technology (IT)
Initiative
Integrity
Interpersonal
Leadership
Lifelong learning
Life skills
Listening
Mature
Mentorship
Motivation
Negotiation
Numeracy
Organization
P – Z
Perseverance
Personal development
Planning
Polite
Positive attitude
Presentation skills
Problem solving
Professionalism
Punctuality
Respectful
Responsibility
Responsive to feedback
Self awareness
Self discipline
Self motivated
Self worth
Stress management
Teamwork
Technology
Time management
Trustworthy
Values persity and difference
Verbal communication
Willing to learn
Works well under pressure
Written communication
Skills Lists: Employment Skills Listed by Job | Lists of Skills for Resumes
Related Articles: Soft vs. Hard Skills | How to Include Keywords in Your Resume | List of Keywords for Resumes and Cover Letters