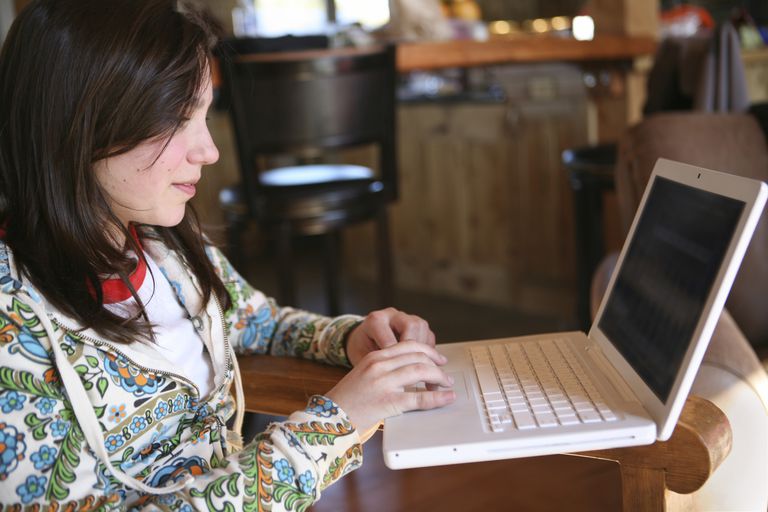 Resume Skills for High School Students
When you are applying for jobs, employers want to see what skills you have even if you don't have paid work experience. What kinds of skills can you include on your resume if you're a high school student?
Here are examples of the different types of skills students can use on their resumes, as well as in cover letters and job interviews. Below are also tips on how to include these skills in your job materials.
5. Technology Skills
Employers are always looking for employees who are good with technology, and luckily, many high school students have that skill set. If you have any experience (either in school or through extracurricular activities) working on particular computer programs, or doing any other technology-related activities, include these. If you have a lot of these experiences, you might even create a "Technology Skills" section on your resume.
Resume Skills Examples for High School Students
Here's a list of basic skills you can include when writing your resume.
A – E
Accuracy
Cheerful
Customer Service
Dependable
Collabration
Communication
Computer
Courteous
Customer Service
Dependable
Energetic
Enthusiastic
F – M
Fast Worker
Flexible
Follow Instructions
Friendly
Good Listener
Guest Services
Hard Working
Helpful
Initiative
Innovative
Interpersonal
Initiative
Leadership
Learn Quickly
Math
Microsoft Office
Multitasking
N – Z
Organized
People
Positive Attitude
Presentation
Punctual
Quick Learner
Reading
Reliable
Research
Responsible
Role Model
Social Media
Teamwork
Technology
Willing to Learn
Writing
Written Communications
Verbal Communication
Make a List of Your Skills
Make a list of what you have done in all your school and non-school activities, along with the skills you have learned or used in each of those roles.  Include those that are the closest match for what the company is seeking on your resume.
For example, if you're applying for a job in a retail store, the hiring manager will be interested in knowing that you are dependable, reliable, accurate, and have interpersonal and communication skills.
For a part-time job where the schedule varies, you will need to be flexible and able to work a variety of different hours.
Check the Job Posting
A good way to find the skills you need for a job is to review the job requirements listed in the job posting. In many cases, it will be easy to determine what skills you need to be considered for the job.
For example, here's a description for McDonald's crew jobs:
We're looking for hard working, enthusiastic inpiduals who want to be a part of a winning team. If you enjoy working with people and love to learn new things, we want to meet you. We offer flexible schedules and the opportunity to advance within our restaurants.
Here are some of the skills you need to work at Starbucks:
Ability to learn quickly
Ability to understand and carry out oral and written instructions and request clarification when needed
Strong interpersonal skills
Ability to work as part of a team
Ability to build relationships
Domino's Pizza is seeking:
Qualified customer service reps with personality and people skills.
You will find the required skills and qualifications listed in the job posting for most jobs listed online. If they aren't listed, review the requirements for similar jobs to help generate a list of applicable skills.
More: How to Match Your Qualifications to a Job
How to Include Skills in Your Resume
Your resume can include more than paid employment, so the best way to include your skills is to list your academic, school and extra-curricular activities on your resume.  Include the skills you have in the description of the position or activity, or in an "Interest/Skills" section at the bottom of your resume. For example:
Manatee High School Arts and Crafts Club, Manatee, Florida
Vice President
Recruited club members using school newspaper, web site, Facebook, Twitter, and school Clubs Day.
Composed a weekly email newsletter to club members.
Designed and led weekly arts and crafts activities for 15 club members.
Interests and Skills
Hometown Soccer League
After-School Program Tutor
Proficient in Spanish
Resume Writing Tips
Here are resume writing tips for high school students to use to be sure you have included all your relevant skills.
You might also include some of your skills, and examples of times you demonstrated your skills, in your cover letter.
How to Mention Your Skills
You may not be able to work all the skills you have into your resume, but keep a list of your top five skills related to the job for which you are applying in mind when you interview. You'll be able to mention them when you're answering interview questions about why you're qualified for the job.
Try to work those skills into the conversation. The closer a match you are to the job requirements, the better your chance of getting hired.
Skills Lists: Employment Skills Listed by Job | Lists of Skills for Resumes
Read More: High School Resume Examples | Top 10 Interview Tips for High School Students | Companies That Hire HS Students