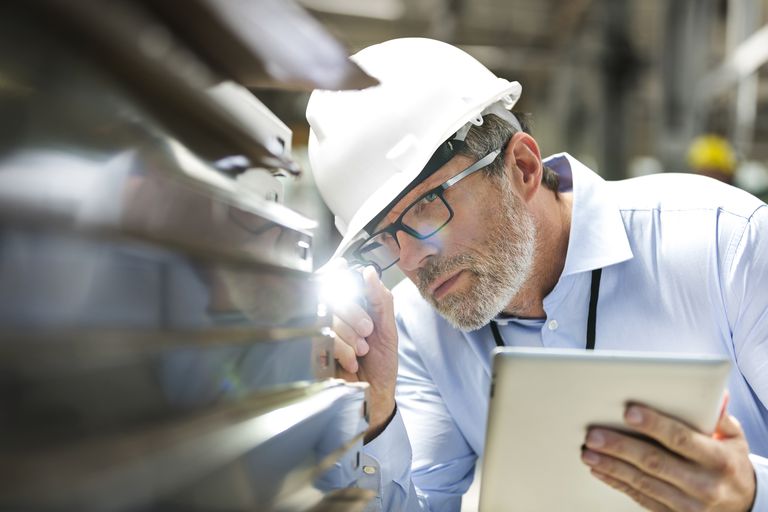 Engineer Skills List and Examples
Engineering is one of the fastest growing and most exciting fields today, offering new college graduates significant earning potential, job stability, and plenty of personal satisfaction. There are many different jobs available for engineers. Not everyone can be an engineer, however. The demands in terms of skills and knowledge are intense.
Most aspiring engineers will need at least a bachelor's degree, more probably a master's degree, from an engineering school.
In fact, since computers can only follow instructions, engineers must first discover how to solve numeric problems on their own before they can tell a computer what to do.
Communication Skills
Engineering is very technical and relies on concise and accurate communication among colleagues. But you will also have to communicate with people outside of the field, such as clients and sometimes the general public, who do not have technical background. It's important that you are able to translate your knowledge into terms they can understand. 
Leadership
Engineers are typically known for their technical abilities, but leadership and management skills are just as important. While managing projects, you need to learn how to delegate tasks, organize large teams of people, and coordinate many complex processes.
 As your career progresses, you will likely become responsible for managing and motivating other engineers as well. 
Teamwork
Engineers almost never work alone; you will work with a wide range of employees, both fellow engineers and people outside your department, to bring your projects to fruition. You need to be able to work collabratively with different types of people at every level, applying skills as varied as verbal communication and appropriate body language to goal-setting and prioritizing problems. You need the character and integrity that will induce other people to trust you and rely on you as you all work together.
Engineer Skills Listed By Job
Mechanical Engineer Skills
Software Engineer Skills
Software Quality Assurance Engineer
Technical Support Engineer 
Employment Skills Listed by Job 
Lists of Skills for Resumes
Related Articles: Soft vs. Hard Skills | How to Include Keywords in Your Resume | List of Keywords for Resumes and Cover Letters