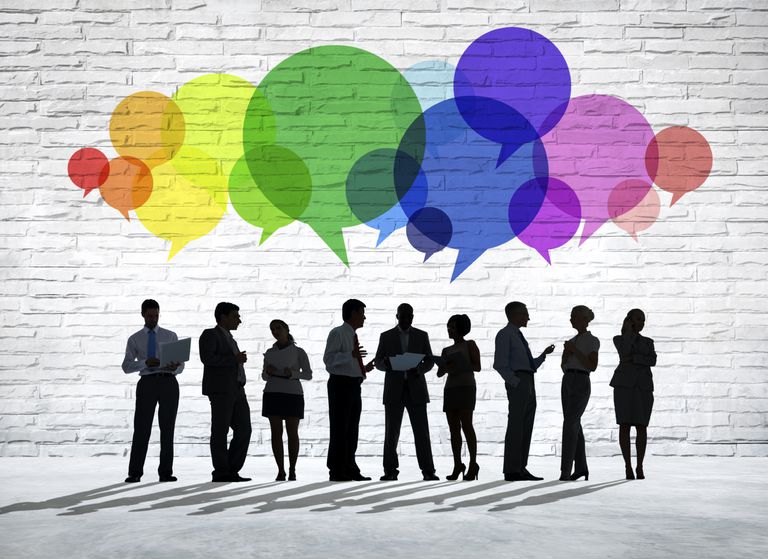 Communication Skills for Workplace Success
The ability to communicate effectively with superiors, colleagues, and staff is essential, no matter what industry you work in. Workers in the digital age must know how to effectively convey and receive messages in person as well as via phone, email, and social media. What skills do employers look for? Which communication skills will help ensure your success?
Top 10 Communication Skills
Here are the top 10 communication skills that will help you stand out in today's job market.
Interpersonal Skills List
Life Skills List
Personal Skills List
Social Skills List
5. Confidence
It is important to be confident in all of your interactions with others. Confidence ensures your coworkers that you believe in and will follow through with what you are saying. Exuding confidence can be as simple as making eye contact or using a firm but friendly tone (avoid making statements sound like questions). Of course, be careful not to sound arrogant or aggressive. Be sure you are always listening to and empathizing with the other person.
How to Show Your Personality at an Interview
6. Empathy
Even when you disagree with an employer, coworker, or employee, it is important for you to understand and respect their point of view. Using phrases as simple as "I understand where you are coming from" demonstrate that you have been listening to the other person and respect their opinions.
7. Open-Mindedness
A good communicator should enter any conversation with a flexible, open mind. Be open to listening to and understanding the other person's point of view, rather than simply getting your message across. By being willing to enter into a dialogue, even with people with whom you disagree, you will be able to have more honest, productive conversations.
8. Respect
People will be more open to communicating with you if you convey respect for them and their ideas. Simple actions like using a person's name, making eye contact, and actively listening when a person speaks will make the person feel appreciated. On the phone, avoid distractions and stay focused on the conversation.
Convey respect through email by taking the time to edit your message. If you send a sloppily written, confusing email, the recipient will think you do not respect her enough to think through your communication with her.
9. Feedback
Being able to appropriately give and receive feedback is an important communication skill. Managers and supervisors should continuously look for ways to provide employees with constructive feedback, be it through email, phone calls, or weekly status updates. Giving feedback involves giving praise as well – something as simple as saying "good job" or "thanks for taking care of that" to an employee can greatly increase motivation.
Similarly, you should be able to accept, and even encourage, feedback from others. Listen to the feedback you are given, ask clarifying questions if you are unsure of the issue, and make efforts to implement the feedback.
Motivational Skills
Team Building Skills
Teamwork Skills
10. Picking the Right Medium
An important communication skill is to simply know what form of communication to use. For example, some serious conversations (layoffs, changes in salary, etc.) are almost always best done in person.
You should also think about the person with whom you wish to speak – if they are very busy people (such as your boss, perhaps), you might want to convey your message through email. People will appreciate your thoughtful means of communication, and will be more likely to respond positively to you.
More Communication Skills: A – Z List of Communications Skills for Resumes
Skills Lists: Employment Skills Listed by Job | Lists of Skills for Resumes
More About Skills: Top Skills Employers Seek in Job Applicants | Skills Not to Put on Your Resume