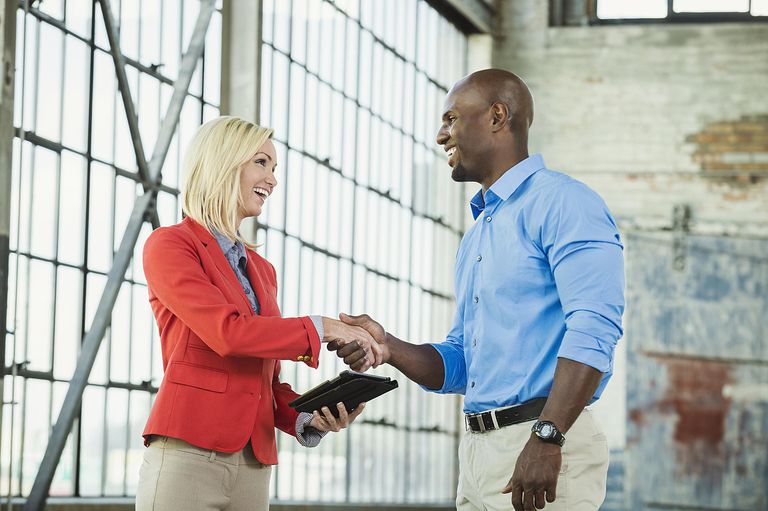 Nonverbal Communication Skills
When you're interviewing for a job, your body language is almost as important as the answers you give to the questions. Employers will evaluate what you do as well as what you say, and you can use your nonverbal communication skills to make the best impression.
The Importance of Nonverbal Communications
Most candidates carefully prepare what they will say during interviews and networking meetings. Less attention is typically paid to how messages are communicated.
Rotating eye contact to various speakers in group interviewing or networking situations
Shaking hands firmly without excessive force
Showing that you're interested in what the interviewer is telling you
Smiling to indicate that you are amused or pleased with a communication 
Staying calm even when you're nervous
Steering clear of monotone delivery
Waiting until the person is done talking to respond
Practice Makes Interview Perfect
Practicing your delivery of messages through role playing with counselors and friends can help you to hone your non-verbal communication skills. Try recording your role playing or practice sessions so you can analyze some of the nuances of your style.  Here are tips for practice interviewing.
Spending some time practicing will ensure your skills are up to par. You'll also feel more comfortable when you're interviewing or networking if you've spent time getting ready.
The less nervous you are, the better you'll be able to communicate well – both verbally and nonverbally.
Read More: How to Use Nonverbal Communication to Impress | Top 10 Communication Skills | Communication Skills for Resumes List
Skills Lists: Employment Skills Listed by Job | Lists of Skills for Resumes